Video Report of Cafe Lua: A Great Indie Coffee Shop in Seoul
Thursday, December 02, 2010
By Simon and Martina
Simon and Martina have been living in Korea for over two years now and have been making movies of it since day one. They live in Bucheon with their dog Spudgy, who is a regular guest in their videos and has the best dance moves out of any dog known to man. You can find their videos over at http://www.eatyourkimchi.com or check out their YouTube channel directly at http://www.youtube.com/simonandmartina.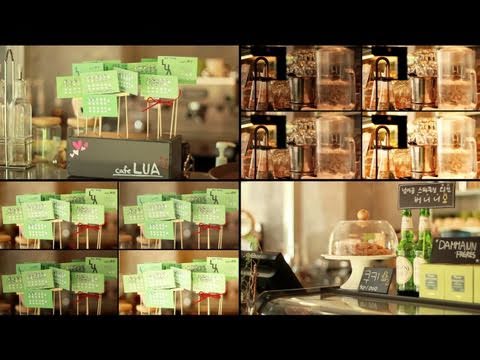 Hello everyone, this is Simon and Martina from Eat Your Kimchi. A while ago we did a video about our Favorite Korean Coffee Shop in Seoul. Since then we've been to many many coffee shops in search of new unique and comfy hang out spots. We honestly spend a good chunk of our lives in coffee shops as we love to edit our movies in a caffeinated state.
We're really digging Korean Indie Coffee Shops, and want to share Café Lua with you.
For directions, go to http://www.eatyourkimchi.com/korean-c…
Shot on a Canon 550D and Canon 50mm lens and Tokina 11-16mm lens. Edited in Final Cut Pro. Music made in Garageband.
–Translated by–
[닉쑤] Enjoy Your Happy Life~*: http://nixmin82.tistory.com/
Tags:
※The Korea Tourism Organization is not responsible for the content of this blog, and the opinions expressed do not necessarily reflect those of the Korea Tourism Organization.

※To ensure the smooth operation of this site, the Korea Tourism Organization reserves the right to delete comments which do not adhere to the guidelines.
Trackback(0)